Together with friends and peers from the games industry, we try to make our world a little more positive every day. Here are some of my public appearances and game design related talks:
The Industry Idiots Game Design Podcast is a show I host together with my best friend and talented game designer Sven-David Gießelmann. It started out as a one-hour long industry positive design hangout among friends (which includes our amazing guests!), and now, 3500+ listeners and 34+ episodes later it's still a one-hour long industry positive design hangout among friends, but with video! Sven does most of the promo artwork and creative photoshops, while I moderate, prepare the guest episodes, and handle audio and video editing. Marketing and business are done by both of us.
We laugh and talk about leading a design team with Mitja Roskaric, lead level designer at MachineGames working on the Wolfenstein series.
Accomplished pirate, narrative designer, and writer Edwin McRae joins us for an entertaining deep dive.
With the amazing Bioshock writer and narrative designer Susan O'Connor. Listen to us nerd out about compelling narrative design.
Collection of some of our fun promo covers (with guests)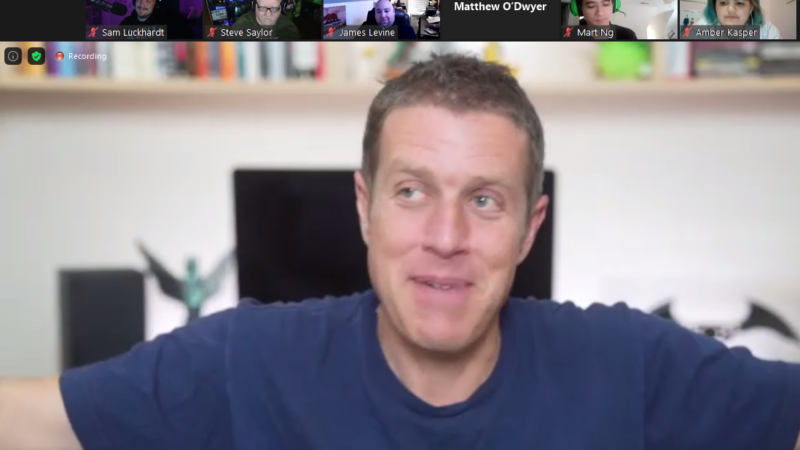 Discussing potential new categories honoring great studio culture for The Game Awards with Geoff Keighley.
The base for my Half-Life: Alyx mystery mod The Whispers In Between was chosen to be displayed on the Berlin Mercedes Square in February 2021. The project accompanies my thesis forging a new narrative game design term called Environmental Foreshadowing.